The art of macro photography lies in using your camera to make what's tiny in size look larger than life. After this hands-on workshop, you'll be able to do exactly that.
Our Nikon School Lecturer will teach you how to optimise your camera settings and lens configurations for extreme close-ups, while helping you develop an eye for effective small-scale compositions. You'll also start considering the emotion and warmth of your macro shot.
Our aim is that through this specialist workshop, you'll walk away having honed specific technical and creative photographic skills to help you capture beautiful macro images.
Skill Level: Entry level to Intermediate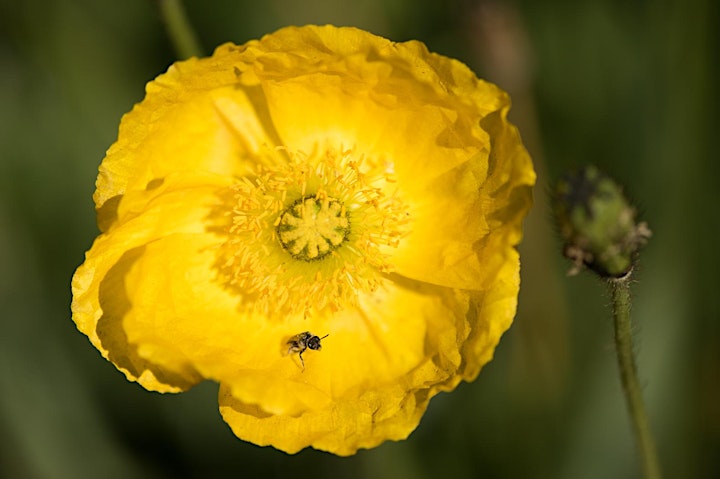 Course Inclusions: Admittance to Wendy's Secret Garden
Topics Covered:
Aperture and shutter priorities to achieve the right exposure – learn what the best options are in different situations to achieve different results
Composition – learn about using space and contrast to optimise options.
Working with available light – learn how to use angles to maximise your options and work without the use of a tripod.
Warmth and emotion in your images – using colour and texture.
Telling a story – what are you trying to share with others?
What to bring
A DSLR or Mirrorless camera
Fully charged camera battery
Your camera's Instruction Manual
Memory card (s)
To get the best out of the workshop we would suggest bringing one of the following Macro lenses: AF-S DX Micro 40mm, AF-S Micro 60mm or AF-S Micro 105mm.
Pen & Paper
Tripod essential
External Speed flash (if available)
Comfortable walking shoes, bottle water & hat
Note: If your Nikon camera is SnapBridge compatible, please bring along your mobile device with the SnapBridge application already installed.
If you are interested in purchasing a gift voucher for any of the other Nikon School courses, please click here.
Check out our Frequently Asked Questions.
For more course information or enquiries phone:
1300 851 435 (Mon-Fri 9-5 PM AEDT)