Nightscape Photography | Port Arthur
As darkness falls over Tasmania, Nikon School's exclusive four-hour, hands-on nightscape and astro workshop comes to life.
Attendees will gain rare, public evening access to the mysterious, World Heritage-listed grounds of the Port Arthur Historic Site, which includes the best-preserved penal settlement in the country – a location used for after-dark 'Ghost Tours'.
Our specialist Nikon School Lecturer, Ben Wilkinson, will teach you how to use your DSLR or mirrorless camera, your wide-angle lens, and your compositional eye to highlight the site's remarkable architectural achievements, while using the starlit nightscape as a backdrop. Ben was the first photographer to be officially commissioned to capture the haunting location against the brilliance of the night sky, so you're in the best possible hands.
Take advantage of this once-in-a-lifetime opportunity to visit this illustrious landmark, learn niche photographic skills, and walk away with the confidence to take extraordinary, memorable images at night.
Skill level: entry level to intermediate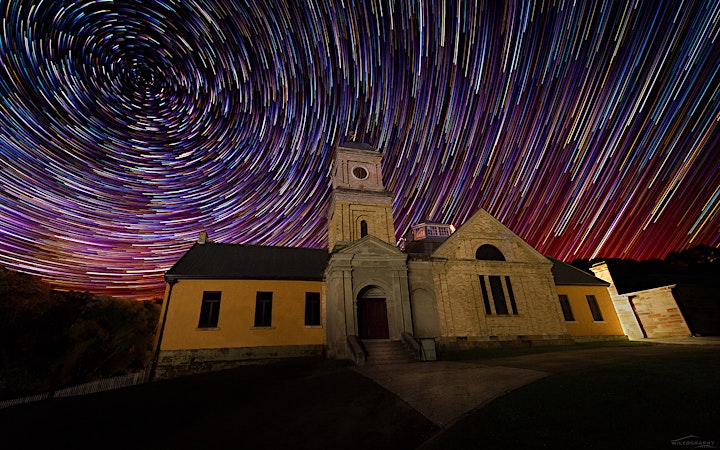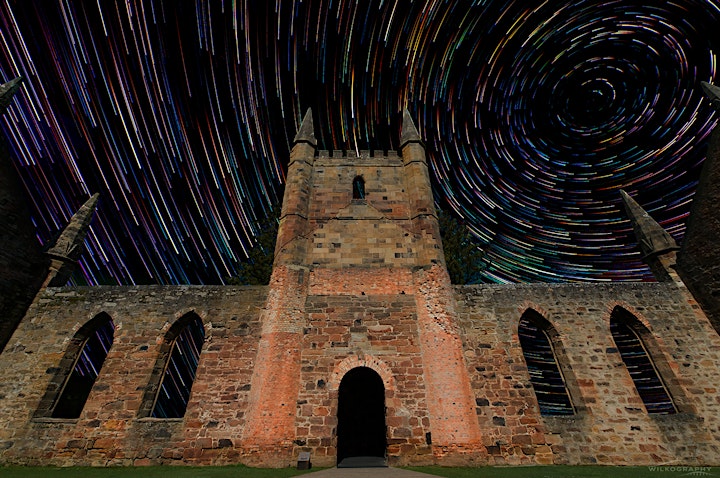 Workshop inclusions
• Overall workshop time 8.00pm – Midnight
• A workshop in Astrophotography
• An exclusive photographic opportunity
Topics Covered
• Camera noise when shooting higher ISO settings
• Equipment for Astrophotography
• Exposing for the stars and reading your histogram
• Camera lenses and what to look out for
• Manually focusing at night
• White Balance settings and why a custom setting is better
• Apps to help plan your shoots (Weather, Night sky)
What to Bring – Essential Equipment
• DSLR or mirrorless camera
• Fully charged camera battery (and spares)
• Memory card(s)
• Wide angled lenses
• Tripod
• Warm clothing (including gloves and beanie) as it will be cold
• Head Torch required
Note: If your Nikon camera is SnapBridge compatible, please bring along your mobile device with the SnapBridge application already installed.
For more course information or enquiries:
1300 851 435 (Mon-Fri 9-5 PM AEDT)