This hands-on photography workshop will take you to the top of one of the best locations in Sydney for a breathtaking early morning cityscapes shoot across this beautiful city.
Led by our Nikon School Lecturer, Richard Bulley, you will join this small exclusive workshop while soaring above the city skyline. You will learn how to optimise your camera settings, utilise your wide-angle lens, and develop your compositional eye to capture the cityscape's richness of colour, contrast, and motion.
This course is ideal for individuals who have a reasonable grasp of their mirrorless or DSLR camera and would like to advance their cityscape photography skills while photographing from an amazing one of a kind location!
Please note that you will not be able to change lenses during this workshop due to being harnessed onto the Sydney Tower Skywalk.
6am - Students arrive onsite
6:00-6:30am - SKYWALK preparation with students
6:30-8:00am – Students on SKYWALK
8:30-9:00am – De-prep students from SKYWALK and exit OBD by 9:00am
Skill level: Intermediate to advanced.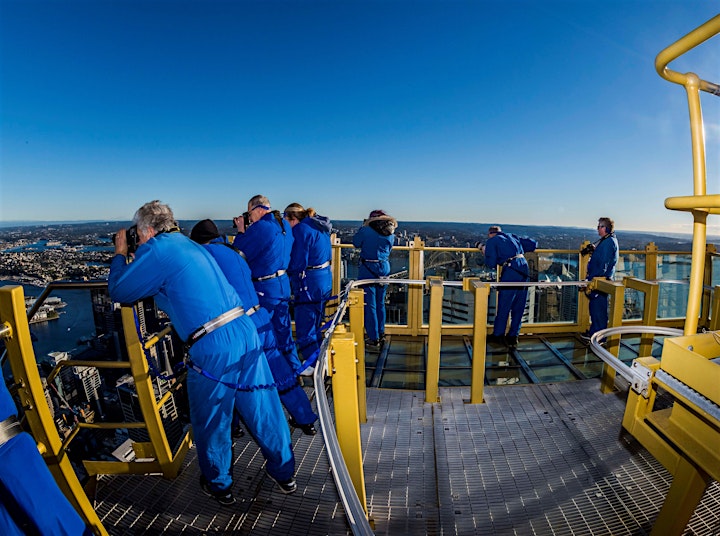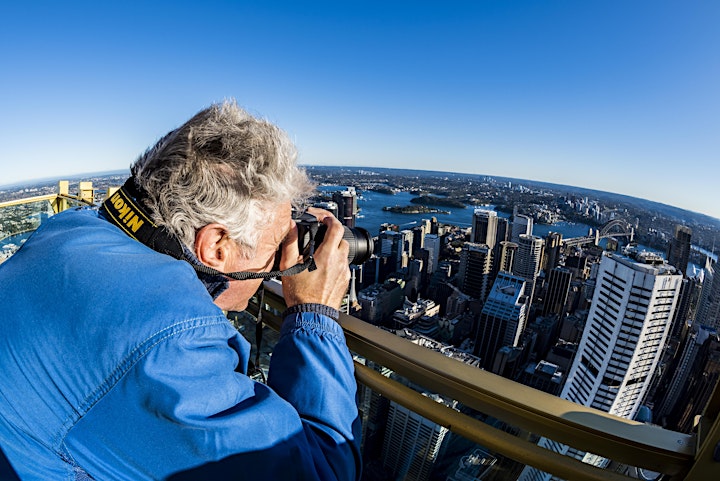 Topics Covered:
Cityscapes Photography
Lens Configurations
Advanced Exposure Techniques
Available Light Photography
Creative Composition
Creative Techniques
What to Bring:
• A DSLR or Mirrorless camera with a camera strap - you must have a camera strap attached to your camera and you at all times.
• Fully charged battery (and a spare if available)
• Lenses (wide angle, standard zoom ) please choose your lenses carefully as only one may be allowed on the Skydeck
• Spare memory cards
• Please note that tripods are not permitted
* Appropriate clothing on the day based on weather
If your Nikon camera is SnapBridge compatible, please bring along your mobile device with the SnapBridge application already installed.
Please note: Sydney Tower Eye has put protocols in place to ensure this class complies with Covid & safety guidelines at all times.