As part of Nikon Australia: Z Creators, join sunset photographer Nathan Godwin for this early evening workshop at the picturesque Henley Beach where you'll learn to capture an array of short and long exposure images during the fast-changing light of a sunset, with and without filters.
The workshop will commence with a one-hour theoretical understanding of setting up your camera for a sunset landscape shoot, ensuring you capture unique images. Nathan will then lead you on a walk along the beach by the jetty to have a hands-on sunset shoot where you will put into practice your newfound knowledge.
During this workshop, you will learn the basics of shooting in manual mode, composition techniques, angles, as well as adapting to your environment. In addition, you will hear Nathan's personal tips & tricks he has acquired over the years and receive feedback on shots captured during the evening.
You will have the unique opportunity to test and try select Z series bodies and lenses and learn the benefits of the Z system.
Skill Level: Entry Level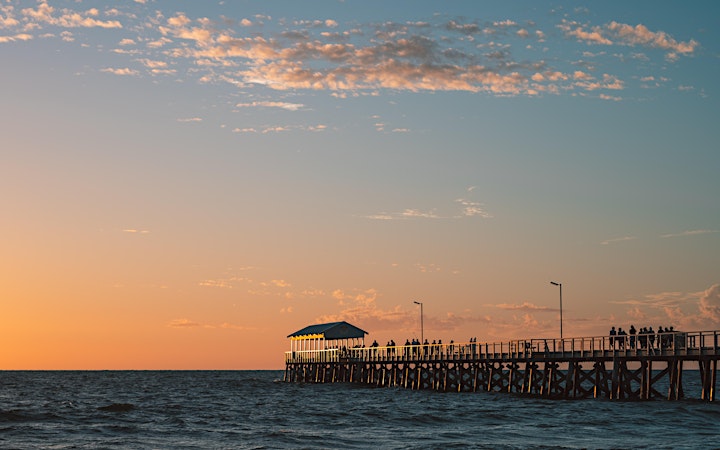 Topics Covered:
Understanding ISO, Aperture and Shutterspeed
Aperture Priority or Manual Mode?
RAW or JPEG?
Composition: framing and use of foreground
How to plan your sunrise/sunset shoot, including useful apps
Lens selection
Long exposures – tripods, vibration reduction, filters
What to Bring:
A DSLR or mirrorless camera
A tripod
A fully charged battery (spare battery recommended)
Polarising filter and ND Filters (optional)
Wide angle lens, focal length equivalent to 14-35mm on FX body
If available, telephoto/zoom lens, equivalent up to 200mm on FX body
Something to take notes (eg. notepad on phone)
Suitable clothing for the weather forecast (Please check!)
For more course information or enquiries:
1300 851 435 (Mon-Fri 9-5 PM AEDT)