Intro to Focus Stacking for Landscape Photographers | Josh Beames
Whether you are brand new to editing or would just like to further up skill your shooting and editing process, this online class will delve into Josh's processes into Photo Stacking.
Josh will cover off his techniques into focus stacking, whilst going through the benefits of the automatic 'Focus Shift' function. After exploring this process, Josh will also cover off some of the amazing tools that Lightroom has to offer. You will learn how Josh creates clean consistent landscape edits every time.
During this 90 min workshop you will discover Josh's tips and tricks whilst he works through his focus stacking technique and post processing methods. You will also get to understand how he develops a fast and efficient workflow that allows him to speed up editing while focus stacking Landscape images.
Recommended for: Beginner or Intermediate photographers.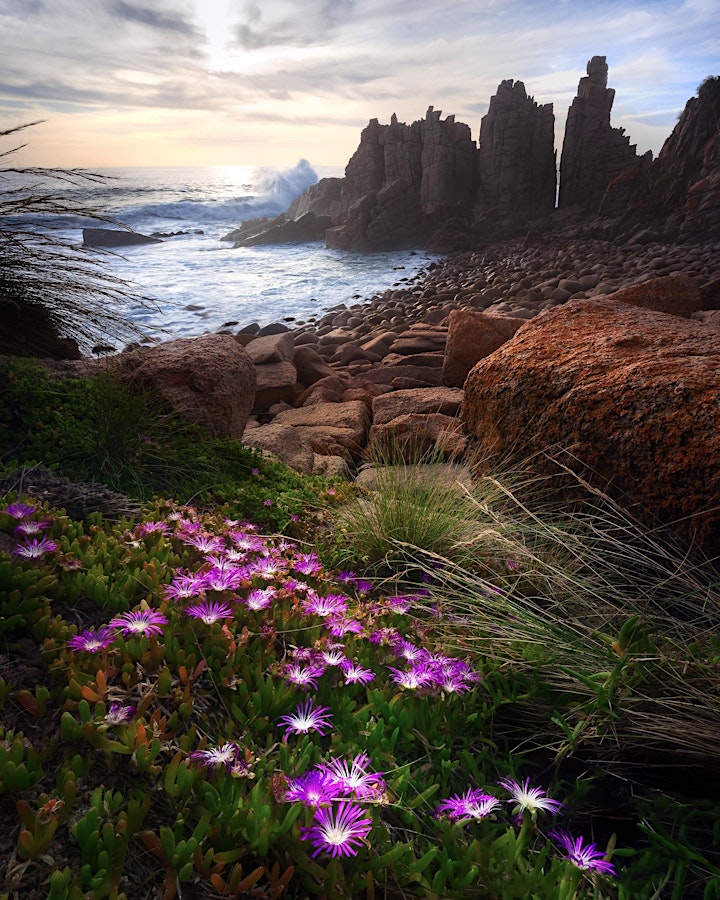 Images by Josh Beames.
Topics Covered:
Manual and automated Focus stacking
Understanding the 'Focus Shift' function and manual focus stacking techniques
Learn how to navigate and control specific focus stacking software.
Develop Module
Importing stacked files
Understanding focus stacking
Histogram
Tone adjustments, corrections for under / over exposure
White balance & adjustment
Contrast & clarity, vibrance and saturation
Using tone curves
Colour Channels
Sharpening
Noise reduction
Lens corrections
Cropping and straightening, aspect ratios
Spot removal and Localised adjustments
Graduated filters and the adjustment brushes
Output
Exporting your images
File formats and their usages
Sizes and resolution
Course Inclusions
- Exclusive online training
- Tutorial by professional photographer and Nikon School lecturer, Josh Beames
Please note, this session will be held via Zoom Video Conference. The Zoom link will be sent out to you a few hours prior to workshop commencement providing you with the link and access code to join the session.