Then join Heesoo Chung in this 90 minute online class about how to post process and get the most out of your star trail shots.
This class will guide through the top line process providing insight into the techniques that even you can use to create your own epic star trail images.
Heesoo will also introduce you to the concepts and processes of what also goes into creating day to night images too.
Skill Level: Beginner (with Adobe Photoshop knowledge) to Intermediate
Please Note: It is recommended that you already have had some experience and knowledge using Adobe Photoshop to follow and keep up with this online 90 min session.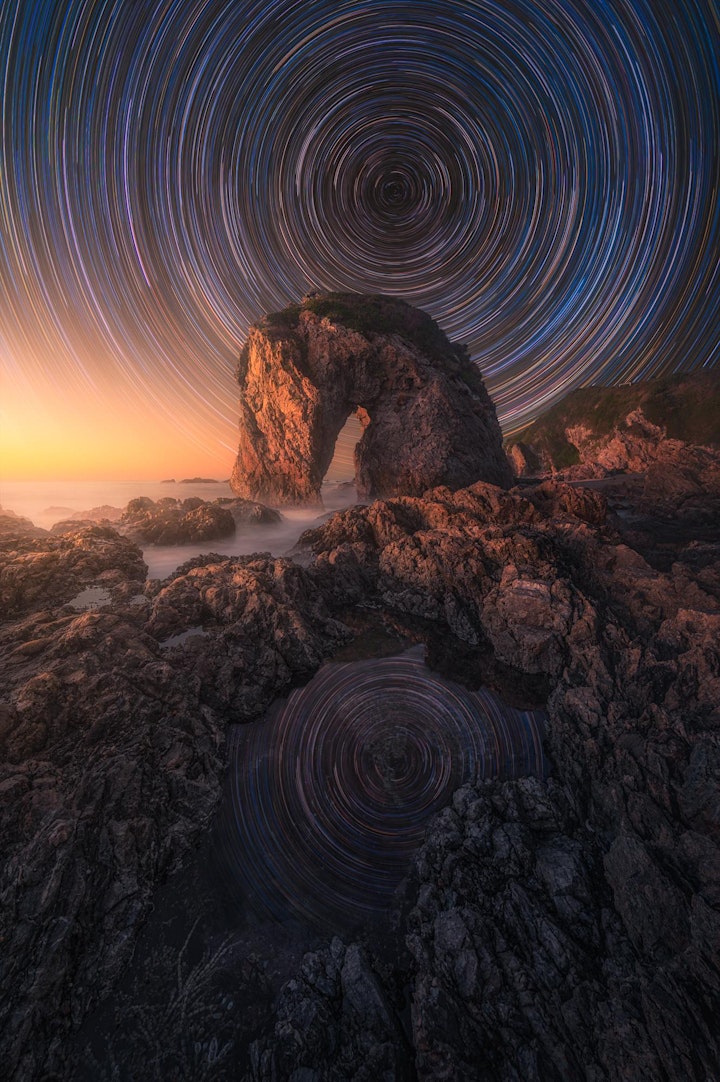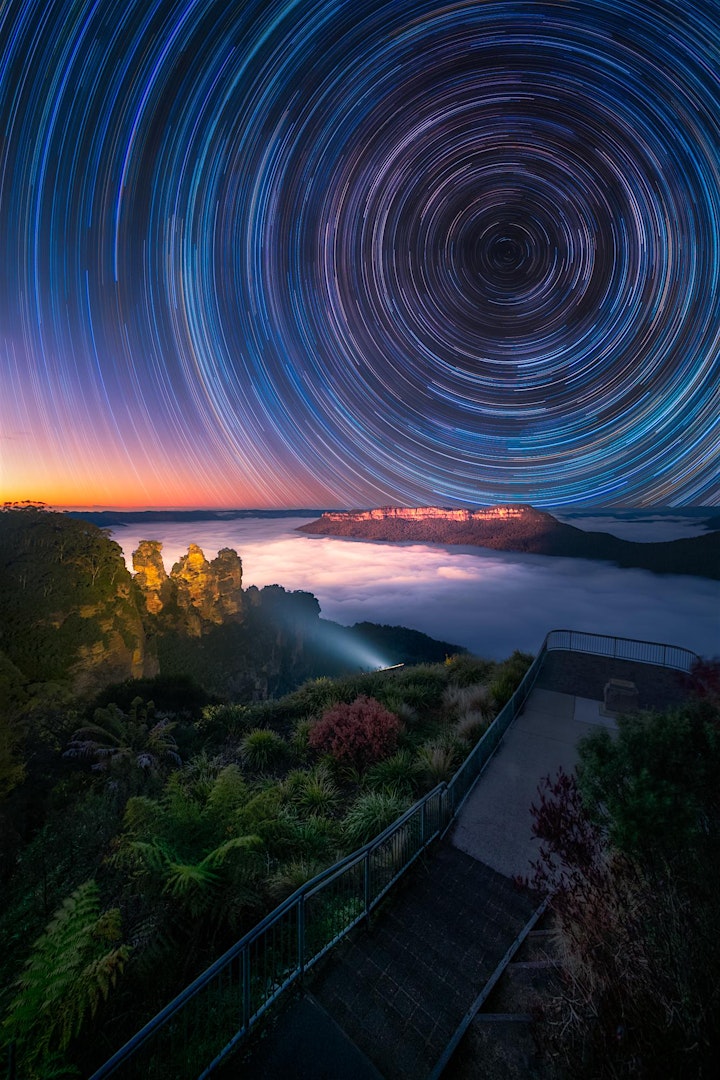 Images by Heesoo Chung
Topics Covered:
Gear required to shoot star trails
Shooting techniques and settings
Stacking star trail images using Adobe Photoshop
Editing using Adobe Lightroom and Photoshop
Post Processing workflow
Day to Night blending
Focus Stacking
Night time and long exposure photography
Apps and websites to predict weather and to plan your shots
What to bring:
Computer with internet connection
Positive attitude
Your curiosity and willingness to learn!
Questions
This session will be held via Zoom Video Conference. The Zoom link will be sent out to you a few hours prior to workshop commencement providing you with the link and access code to join the session.