From Sunset to Nightscapes - An Introduction | Steven Morris
Join Nikon School Lecturer Steven Morris, to gain a vital insight into the art of photographing from Sunset to nightscape at the magnificent Lake Bonney located in the Riverland region of South Australia. You will learn the techniques of how to capture postcard worthy shots from the sun setting through to stars rising in the night sky both from a theoretical and practical know how.
Lake Bonney with it's iconic dead trees that line the banks, make for some amazing photo worthy snaps, and as the stars come out, an even more rewarding nights-cape and Astro worthy images start to appear.
Under Steven's guidance you will learn the functions and techniques necessary to capture memorable images, including manual focus, working with light, and so much more.
This workshop is suitable for those who use both DSLR and mirrorless cameras.
Skill Level: Beginner to Intermediate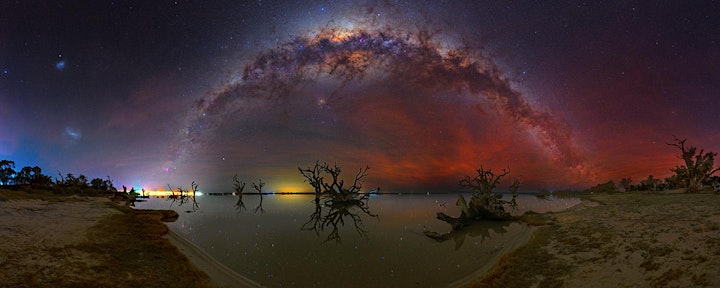 Images by Steven Morris
"Steven was a great instructor, friendly and informative, made time for each of us with answering questions and truly hands on. The setting was beautiful and the weather perfect for what we needed to achieve, a fantastic workshop overall. Highly recommended." - A Previous Nikon School student.
Topics Covered:
• ISO and Settings
• Exposures and histograms
• Camera lens tips and tricks
• Manually focusing at night
• White Balance settings
What to bring
• Tripod
• Wide angled lenses
• Memory card(s)
• Fully charged batteries
• Appropriate clothing for outdoor weather conditions at the time (plan to dress for those colder nights)
Please note this course is one of a selective number of recommencing live on-location workshops. Ensure you have read through the Covid-19 Safety Acknowledgement details during the checkout process.
For more course information or enquiries phone:
1300 851 435 (Mon-Fri 9-5 PM AEDT)