Join Heesoo Chung for a comprehensive four-hour hands-on workshop that will take you through the entire process of capturing urban cityscapes, then teach you how to get the most out of your images through post-production tips and tricks.
Set in and around Kirribilli's picturesque foreshore region from late afternoon to early evening, Heesoo will guide you through a variety of topics, including: an introduction to night photography, the basics of composition, maximising foreground elements, and utilising natural framing to capture photographic perspectives.
Average, unedited photography is like a theatre without a lighting crew - the beauty of communication is lost. This workshop will conclude with a succinct introduction to post-production, using Adobe Lightroom to breathe light into your images using masterful techniques.
Skill Level: Beginner to Intermediate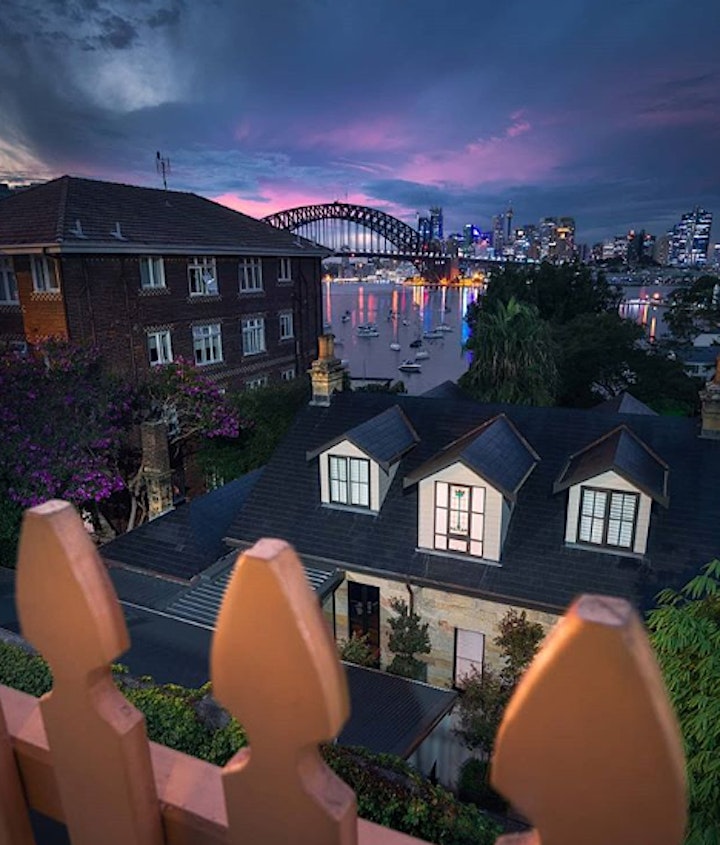 Topics covered
• Composition basics
• Using contrast to set emotion
• Effective foreground elements
• Settings and histograms
• Shooting and composing cityscape images
• Post-production tips and tricks
• Day-to-night image blend
What to bring
• DSLR or Mirrorless camera
• Fully charged camera battery/s
• Memory cards
• Wide-angle lens – Ideally from 14mm-24mm full frame but wider than 28mm full frame
• Sturdy tripod
• Remote trigger/Cable release (optional)
• Laptop (with Adobe Photoshop installed)
• Bottled Water
Note: If your Nikon camera is SnapBridge compatible, please bring along your mobile device with the SnapBridge application already installed.
If you are interested in purchasing a gift voucher for any of the other Nikon School courses, please click here.
Check out our Frequently Asked Questions.
For more course information or enquiries:
1300 851 435 (Mon-Fri 9-5 PM AEDT)